Tips, Benefits and Products
Hi! My name is Dianne Carriker and for 25+ years I have worked as a Wellness and Beauty consultant.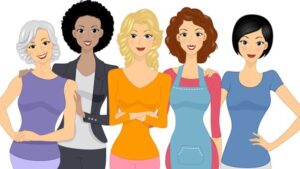 Some of you may know that I do regular, weekly presentations on the benefits of Wellness for both your Body and Skincare, the importance of Food Supplements due to a lack of an imbalanced diet, and what to do to help reinforce the Immune System, which is more important than ever at this moment.
Up until now, I have only done these presentations in Italian but several people have asked if I could do them in ENGLISH.
That is fine for me.
I would need at least 4-5 people to participate. As far as the day and time, we could decide together what would be best and how often to do them.
WHY PARTICIPATE?
And I say "WHY NOT!"
Our presentations give a lot of information that could make sense to what is going on in your life, your body, and your skin right now. Why not check them out? Participate in 1 or 2 and find out if 30 minutes is worthwhile for you. Bring a friend and create a community. We need that in these times.
One of the most beneficial reasons we do these presentations is to help people find solutions and know that we use these products and advise people as to which products they can use to get the results they are looking for.
HERE ARE SOME REASONS WHY TO PARTICIPATE.
IT'S BEST TO PREVENT INSTEAD OF WAITING TO DO SOMETHING WHEN THE SYMPTOMS BEGIN TO APPEAR
Most people think they can get all the nutrition they need from the foods they eat. Unfortunately, nothing could be further from the truth. Stress, Depression, and Fear burn up a lot of energy and deplete your immune system from protecting you against bacterial illnesses, viruses, and autoimmune diseases.
YOUR BODY
The Quality of the food supplements you use is fundamental when choosing a supplement. Also, knowing which vitamins, minerals, and phytonutrients you are personally lacking make a difference. Often, phytonutrients are more important than vitamins.
I offer you only the best nutritional products from Nutrilite that began in 1934. Nutrilite is the only global vitamin and dietary supplement brand to grow, harvest, and process plants on their own certified organic farms.
For the past 13 years, it has been the #1company of its kind selling more food supplements in the world than any other company, off or online.
FREE CONSULTATIONS
Get a free, personalized Wellness consultation or an Artistry Skincare consultation and find out what's best for you. Why waste money on the wrong kind of products? Learn how to buy the right products for you and have fun doing something else with the money you save!
WHAT ABOUT YOUR KIDS?
Find out about our children's supplements. They are yummy tasting and, of course, are Organic.
We have the only fish oil Omega 3 for children.
TEENAGERS AND SKINCARE
Helping your teenage children learn a fast and easy way of taking care of their skin is literally a gift that lasts a lifetime.
Often, moms don't know how to help in this. Adolescence is a delicate and awkward time. They can enjoy doing an individual or a group consultation with their friends.
YIPES, IT'S ALLERGY SEASON!
Learn more about what you can do as prevention to boost protection in the Allergy season.
PAY ATTENTION TO WHAT YOU THINK
The really biggest thing you can do to stay healthy is to think "positively". I am not talking in terms of "New Age" positive thinking. I'm talking about; we create our reality based on the way we think. In other words,
"We become what we think about all day long."
All these things have a significant effect on your health which then have an important effect on the appearance of your skin.
If you are interested you can contact me in the following ways:
WhatsApp, email: dmcenterprise@libero.it, cell: 3200897525
If you would like to follow the Presentations in ITALIAN, you certainly may. They are every Tuesday at 8:45 pm.
I look forward to hearing from you!