New public speaking workshop
ANNOUNCING THE NEXT PUBLIC SPEAKING WORKSHOP: Impromptu Speaking!!
by Elia Nichols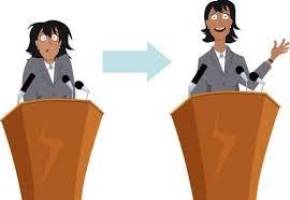 Hello Lovely WIN Ladies!! It's Elia Nichols, and I am excited to offer a new public speaking workshop!
I know that many of you often find yourselves having to speak off the cuff in improvised speaking situations which "appear" to be more informal but are equally important for the marketing, sales, and presentation of your activities. This IMPROMPTU SPEAKING can be quite challenging and nerve-wracking, in any language!
Though it seems like it is not possible to train and prepare for this kind of impromptu speaking, there is actually a very simple and effective technique that will help you hone your impromptu speaking skills! It's called the P.R.E.P. framework, and I would like to teach it to you in my next "Wonder Women Speakers" workshop (what I call the fabulous group of women who have worked with me in the past workshops).
The P.R.E.P. framework will teach you how to calmly yet charismatically ace your future interviews, online meetings, youtube videos, podcasts, Facebook Lives, Zoom calls, press conferences, any situation where you have to participate in a Question and Answer session!!!
The format of our workshop will be the following: 4 early Tuesday evenings (6:30-9:30 pm), 3 hours per evening, OUTSIDE, as soon as Tuscany becomes yellow again.
The cost is: 125 euro for the full workshop.
Who wants to join me?
Write Elia Nichols at elianichols@gmail.com or call me at 338/9180867 for details or to SIGN UP.