by Elia Nichols
Carey will tell you that:
"I work with the three bodies:
structural,
fluidic,
and electromagnetic"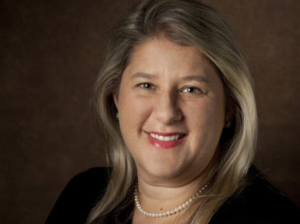 Carey Benenson Taussig D.O. (IT) is a certified graduate of Boston University and the College d'Etudes Osteopathique. As an Osteopath affiliated with the national society ROI (Registro degli Osteopati d'Italia) and with Bastyr University in the U.S. where she taught for several years. Carey is highly intuitive and is known for her extensive work with some of the most complicated cases involving the brain and nervous system, the heart, autoimmune disorders, chronic and acute back, pelvic, and jaw pain. She also works with helping those suffering from headaches, hormone imbalance, insomnia, allergies, and chronic inflammation. Her graduate studies gained a great deal of attention when she went on to develop a highly effective manual therapy protocol to help patients relieve symptoms related to Lyme disease and auto-immune disorders.
Carey Benenson Taussig D.O. (IT) was published in Massage Magazine, taught at Bastyr University (post-graduate studies) and was recognized nationally for her public speaking on the microvascular system, the healing potential of the body according to classical Osteopathic principles, as well as in the field of biodynamics. She spoke as a key-note speaker together with the Department of Defense in 2015 in Orlando, Florida.
She teaches her Biodynamic Visceral Manipulation program in Italy, in the U.S. as well as online to professional healthcare practitioners and bodyworkers. In addition, she runs several cleanses throughout the year helping participants cleanse on the cellular level to change their constitutions as well as 9-day reset cleanses. In the Spring of 2021, she will be offering a newly-developed Forest Bathing program in Tuscany to help participants health their bodies through nature. She offers sessions/classes including "Danza di Anatomia", healing with the mystics through art, and self-alignment sessions/classes both in-person and online.
Carey resides and practices in Florence, Italy (Santo Spirito, Coverciano, Viale Europa and Bagno a Ripoli) and also consults patients online as an intuitive healthcare advocate. She often is the one M.D.s refer their patients to when they are not responding to care and helps these subjects make strides of improvement in their health.
She also studied with the Native American Church in the U.S., the continuum movement, apprenticed with several well-known herbalists and M.D.s including Dr. Sculz of the NYCIM who was shadowed by the Dali Lama. She works with bioresonance and with many shamanic principles. She is also a proud and happy mother of two and loves any activity or travel involving the sea and the ocean.
What are others saying about Carey? "I have been treated by Carey since January and I can say that she is one of the most intuitive people I have ever met, she is also taking care of my 3 children. She helped me in one of the most stressful periods of my life."