Why wait for January 1, or Dec 31st, to take a look at our life and our well-being?
by Lisa Irene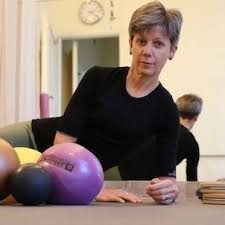 I propose to do it once every two or three months or so, to determine if tweaks need to be made, help needs to be found, or goals need to be readjusted due to unforeseen circumstances (not counting laziness, or "I'll do that tomorrow!")
Here are some questions that I receive every year from one of my mentors, and teachers, Katy Bowman – founder of Nutritious Movement and Restorative Exercise Certification, in which I am a certified teacher.
I enjoy taking a moment to meditate on these questions she proposes, I thought you may like to as well.
Why? Perhaps you, like me, like getting a little hand, or encouragement, in taking a look at life which in turn assists in being held accountable – independent! in wellness choices.
Having a few spunti helps me to focus, and think, discern, make plans!
Here you go – take a read and think for a moment. CLICK HERE and join me in some early morning movement
Then, following down below some of my ideas for engaging in more wellness activities during the day so that I don't feel run down after work (YES! Even though I am a movement instructor, I do work at the computer, take online classes given the situation, and can feel run down after a day of work).
Health recap
1. What was your biggest (health/wellness) triumph for the year September 2020 – April 2021?
2. What was the smartest (health/wellness) decision you made for the year September 2020 – April 2021?
3. What one word best sums up and describes for your year September 2020 – April 2021?
4. What was the greatest lesson (about health/wellness) that you learned for the year September 2020 – April 2021?
5. What is your biggest piece of unfinished (health/wellness) business in 2020-21?
6. What (about your health/wellness) are you most happy about completing in 2020-21?
7. Who were the three people with the biggest impact on your health in 2020-21?
8. What is the biggest (health) risk you took in 2020-21?
9. What is your biggest health surprise in 2020-21?
10. What else do you need to say or do to be complete with 2020-21?
Creating health in the new work / academic year: May 2021 – May 2022, or maybe for the next 6 months – you can decide the time frame!
1. What would you like to be your biggest health/wellness triumph in the next work/academic year/XX months?
2. What health advice would you like to give yourself?
3. What major effort are you planning to improve your health results in this next year?
4. What would you be most happy about completing this year?
5. What major health indulgence are you willing to experience?
6. What would you most like to change about your health?
7. What do you think your biggest health risk will be this year?
8. What about your health are you most committed to changing and improving this coming year?
9. What one word would you like to have as your health theme for the year May 2021 May 2022?
Some of the things I worked on over the past years have been: sitting less on a couch and sitting more on the ground – or at least closer to the ground (varying the sitting position!), walking more even for errands, or parking further away from destination, walking for a small grocery pick-up – which incorporated my goal for more arm strength – PLUS – layering tasks and wellness goals was yet another and tend to stay on my list year in and year out, finding an accountability buddy to walk with, or work-out with (yes, even though I teach movement I sometimes just want to ease into something and not have to work at thinking about it!)
So, on the tail of my last comment, I thought, why not pay back to friends and clients?
Perhaps I can help someone find momentum and courage to get outside and move!